There's a video on http://www.timo-hildebrand.de/ about Timo & Fips, which is beyond adorable. I still love Snuglies, and I'm sure all royal fans out there have already seen this. I'm impatiently waiting for Euro '08 to come to fuel the fandom.

On to the video -->

Here are the pics I capped for those who still don't feel like watching. If you don't want to ruin your viewing pleasure, then go straight to the link above! ;)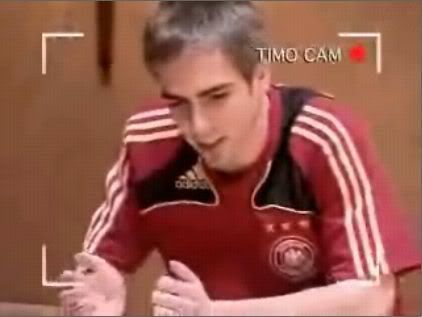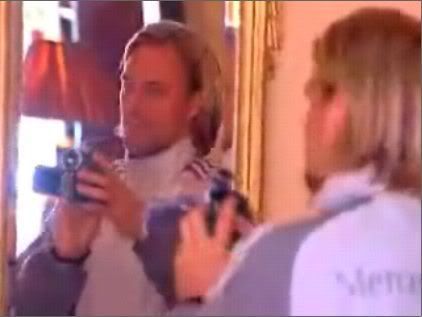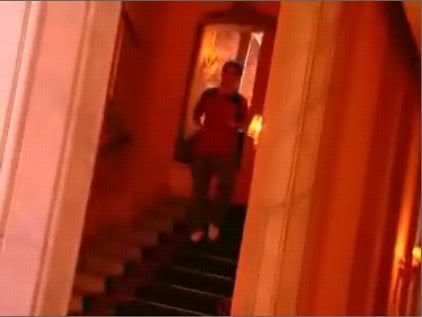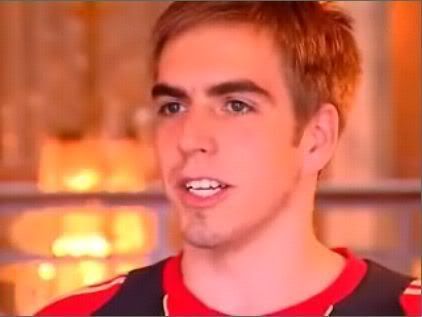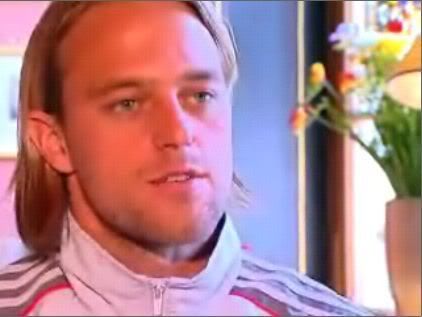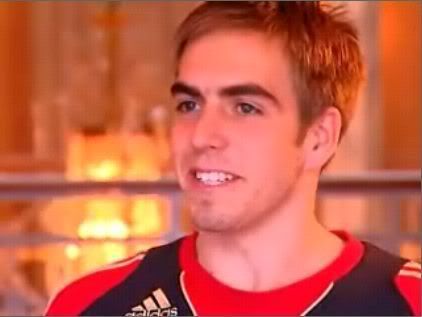 Disclaimer: pics aren't following as video goes, I put them in order for fun. Sorry. :P

I don't understand German, but it's pretty obvious they're really good friends. I wish I could make out what they actually talked about each other. It would be lovely if someone could translate it for poor non-German speakers like me.


ETA:
luthien82 was kind enough to give me a English draft, so here it is:


[advertisment, Continental is sponsoring the EM 2008]

One of the most noble 5 star hotels of Switzerland: the humble abode of the German national team. Valencia's heroic goalie Timo Hildebrand is showing his fans around behind the scenes. Timo, a few hours before their 4:0 victory over their hosts last Wednesday.

Timo Hildebrand: "We're in Basel now, it's awfully cold. Had to get to used to it again at first because in Valencia the sun is shining and you can walk around in a T-Shirt already. Nonetheless, we play against Switzerland tomorrow and we'll give everything and want to win the game."

Hard training during cold temperatures. Timo gives everything even though he's only warming the substitute's bench.

Timo: "Philipp played in Stuttgart, he was on loan from FC Bayern. Was two years with us and it developed an awesome friendship. And now we see each other when the National Squad gets together or when we incidentally play against each other."

Team colleague and friend Philipp Lahm is always up to date with Timo's development abroad.

Philipp Lahm: "You just have to turn on the TV at home and then you know everything about Timo Hildebrand abroad. The successes he's been celebrating recently. That's a great joy for me as well because I've been his roommate in Stuttgart."

Timo: "We do have a small group: Philipp, Arne, and Hitze as well, are usually hanging out with each other. Sit together in the player's lounge and watch little movies on the internet, laugh with each other and... it's fun."

Philipp: "We phone each other once in a while, and once in a while there's a text message as well. When I opened up the teletext and read something about him then he naturally gets a text message from me, and that's working the other way around too so that we're constantly in concact with each other, even in between the International matches, so to speak."

"You're talking about the games and how some people played in the German Football League (Bundesliga) and stuff like that. If I did good or made a mistake then you joke around a bit."

Friendship aside, who's standing between the goal posts is still solely the coach's decision.

Timo: "No player has the right to nominate anyone or friends of them. And anyway, the coach knows exactly what's going on in Spain or England or the other Leagues, together with the goalie coaches so everyone knows everything. So a Philipp Lahm doesn't need to judge over a Timo Hildebrand.

Philipp: "When I talk to Timo Hildebrand on the phone we're of course talking about football as well, but overall it's more about private stuff because if you hear about nothing else than football it's so much nicer to talk with someone about other topics, more important topics than football."

Timo's diary - to be continued.

[advertisement Continental.]
... You know what? I squeed. Like all the fangirls should do. I so miss them, I *need to* see them together soon or I'll go crazy, I'm sure of it.